Minecraft Pool!!!
Hello! This website will help you with building and crafting a pool in Minecraft. Hope you enjoy!
Build 1: Pool. Here are the items you will need.
Shovel
Smooth Stone Slabs
Water Bucket
Torches (optional)
Fences (optional)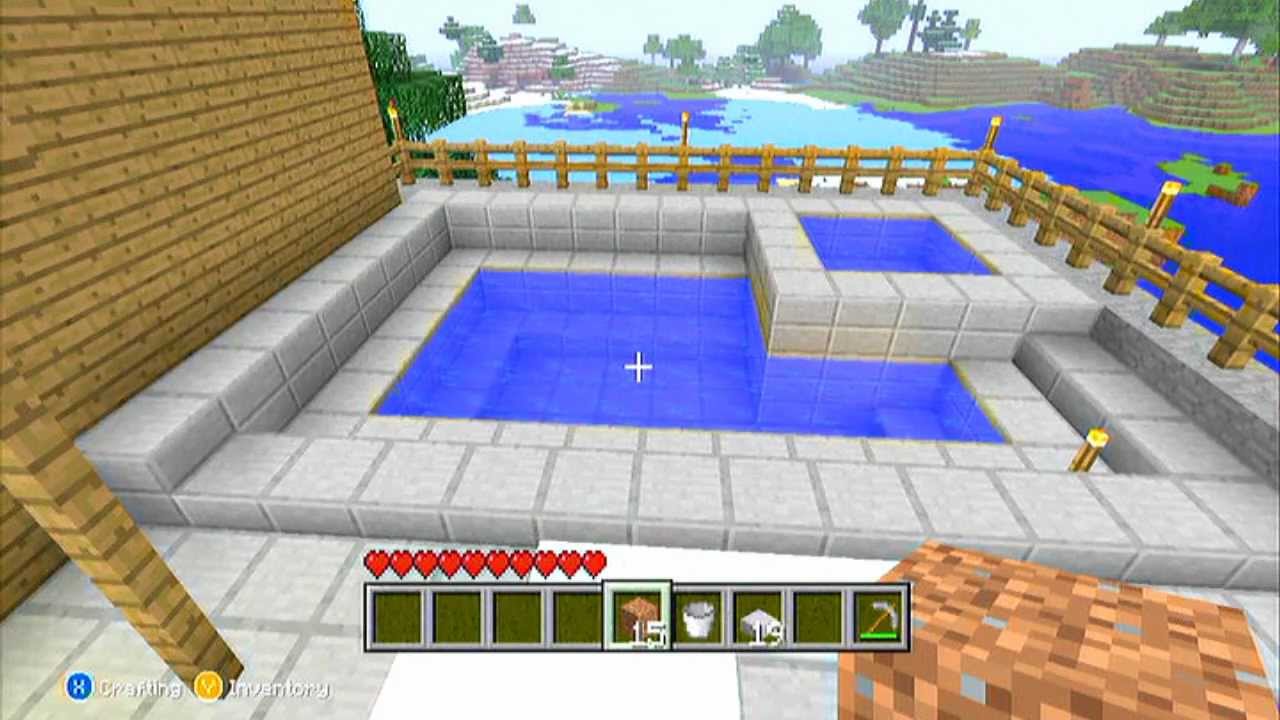 (In case I'm not clear enough with my instructions, you can check out the video where I got the steps)

Video

Steps

First, dig a hole with three layers
Next, fill the spaces with slabs
After that, you can add the water
Finally,you can add fences and torches around your pool

(The video will teach you how to make the hotub!)

Thank you for checking out my first website and I hope you like it!